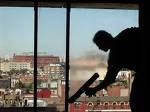 COMMERCIAL GLASS             CONSTRUCTION                 MUSEUM GLASS             WINDOW CLEANING             CONTRACTOR                  ACID ETCH GRAFFITI
                 DAMAGE                            SITE DAMAGE                        DAMAGE                            DAMAGE                             DAMAGE                               REMOVAL                     
We are a professional glass restoration company with years of experience. Scratched glass repair, acid etch graffiti removal, scratch tag graffiti repair, glass scratch removal and glass hard water spot removal are our specialties. Scratches, scrapes, rubs, clouds and stains can be removed from all types of glass surfaces DISTORTION FREE. Accidents and vandalism happen and we can help remedy a large portion of them and save you money. Less unrecycleable glass in our nations landfills makes us a "greener nation". We can be proud to provide a cleaner world for our children and our grandchildren.
.
Commercial properties receive more use and abuse than residential ones. Our service has saved our commercial customers large amounts of money throughout the years by saving many large or otherwise unremoveable pieces of glass such as glass railing systems or glass set in concrete.
 
     


 
                    GLASS RAILING SYSTEM                      SET IN CONCRETE              CLOUDS AND           LAMINATED STOREFRONT GLASS              ENTRYWAY
                                                                                                                                 WATER SPOTS

Water droplets from acid rain, inground sprinkler systems, etc. dry and form spots on glass. If left on the glass these deposits actually etch the glass and form small pitted spots causing a cloudy appearance on the glass. These water spots cannot be cleaned with conventional cleaners. Our glass water spot removal process can remove water spots from glass and remove that cloudy look. We can restore the appearance of the glass and give a new look to your old, tired looking glass entryway, storefront, windows, doors or other affected areas.

Chips and stars in laminated glass can also be repaired to restore strength to the glass and increase optical clarity.

AUTO / COMMERCIAL / RESIDENTIAL / R/V / MARINE

MOBILE SERVICE TO YOUR HOME / OFFICE / OR JOB SITE

SERVING ALL OF MONMOUTH COUNTY NEW JERSEY AND SURROUNDING AREAS SINCE 1994